1 - Paste The YA Book Blogger
Show
and
Tell
widget on your blog or website.
2 - Post about something interesting you've seen on another book bloggers blog or website.
3 - Invite someone to join the group.
Here's My first pick!!! =)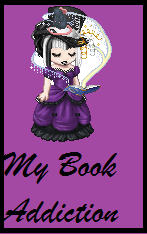 Demonized - By Naomi Clark
I liked Annabel's review of this book and the cover really caught my attention!
It will definitely be added to my to buy list! =)
Here's the synopsis of the book, and a link to Annabel's review.
PI Ethan Banning is smoking too much, sleeping too little, and hearing voices. One voice, to be exact: the voice of the demon that possessed him on his last case. A voice that urges him to hurt, rape, kill, and Ethan doesn't think he has the strength to ignore it much longer.
When his latest missing person case turns into a murder investigation, Ethan finds himself fighting not just demonic urges, but black magic, an incubus with a hidden agenda, and a client who just won't pay up. Luckily, Ethan's got a few friends on his side, like Detective Anna Radcliffe, and his trusty dog, Mutt. If Ethan can ignore the demon long enough, he might just solve this case before it kills him
.
Check out Annabel's 5 rattie review

here.
Thanks again to Amy Jones for hosting this neat meme!!!
Make sure to check out Amy's Blog, she's hosting some great giveaways right now!